We help Canadians win more government business abroad.
International Prime Contractor is a fee-based program where we create government to government (G2G) contracts with foreign government buyers to help Canadians win more international public sector contract opportunities.
Supporting Canadian business success
When we connect a Canadian company to a government buyer, through a G2G commercial contract, we are committing to a teaming arrangement that allows us to advocate for them and their proposal, seek the right terms and conditions for contract success, and to be there to troubleshoot from project development to final payment. A G2G contract increases a Canadian company's chances of winning the business. 
Delivering Canada to the world
We also thoroughly evaluate the proposed end use of the product or service and assess the environmental and human rights impacts of the project. This ensures that the transactions we support align with the Government of Canada's expectations of us as a Crown corporation.
Every G2G commercial contract signed by us has the legal effect of being signed in the name of the Government of Canada and comes with an assurance of contract performance
Our 2021-2022 achievements
New export contracts with Canadian companies
Value of new exports through the International Prime Contractor service
Who can access the International Prime Contractor program?
Canadian businesses
We support Canadian businesses that have experience selling internationally, sell directly to government buyers as a normal sales mode, and have a sales lead that is relatively large (>$10M) or will lead to a larger deal that will get attention at senior levels of the buying government.
Government buyers
We can enter into G2G commercial contracts with most governments for the sale of Canadian solutions. We can work with all levels of government – national, subnational, and municipal, as well as their agencies and government-owned enterprises.
Sectors
We place a priority on opportunities in Aerospace, Clean Technology, Defence, Infrastructure, and  Information and Communications Technology (ICT) sectors but we also support other sectors like Agriculture and Health.
These growth sectors reflect priority areas for government buyers and align with the Government of Canada's progressive trade agenda.
International Prime Contractor customers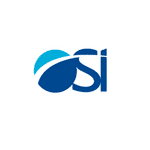 What we do for International Prime Contractor customers
Validating the sales lead and signing a memorandum of understanding (MOU) with the relevant government ministry for the acquisition.
Establishing a service agreement or Teaming Arrangement with a Canadian company with a solution to meet the needs of the government buyer.
Defining the requirements with the government buyer and the Canadian company to pave the way for an unsolicited proposal.
Submitting an unsolicited proposal with a Canadian company and a Government of Canada endorsement of the company's technical, managerial, and financial strength to deliver on the contract.
Coordinating government of Canada advocacy for the government to government (G2G) commercial contract.
Negotiating the G2G contract with the government buyer and undertaking the role of Prime Contractor.
Issuing a domestic contract to the Canadian company that passes through the contractual obligations of the international contract.
Managing the contract performance of the Canadian company and administering funds from the government buyer.
Providing a government of Canada guarantee that the contract will be performed in accordance with its terms and conditions.
Why choose International Prime Contractor
Engage high-level government buyers
We use a whole-of-government approach to work with senior level government officials to help advance pursuits.
Gain a competitive advantage
As the Government of Canada's international G2G contracting organization, we stand behind our exporter's offer, increasing the buying government's confidence in the transaction.
We reduce political, corruption and payment risks. Payments and cash flows are executed through us, as part of our role as Prime Contractor.
Accelerate the selling process
The efficiency of our unsolicited proposal approach saves the time and cost of a traditional procurement process.
Differentiate your proposal by elevating it to a government to government contract.
Facilitate faster procurements
Often governments can procure on a government to government basis using a simpler and faster procurement process. We satisfy urgent and compelling needs with unsolicited proposals and our nimble and flexible contracting approach.
Reduce procurement contract risk
Involving us reduces the risk to all parties, may improve the financial viability of a project, and our due diligence process promotes responsible business practices.
We provide a unique Government of Canada assurance that the contract we sign will be delivered per the terms and conditions, and we manage the contract to completion.
We offer reliable companies, a guarantee of contract performance and an enhanced relationship with the Government of Canada.
Download our white paper on the benefits offered by CCC through a government to government contracting approach.
CCC has been assisting Cascade Aerospace Inc. for years, providing guidance, assistance and multilevel support with government to government opportunities. Because of this healthy, ever-growing relationship, CCC and Cascade Aerospace Inc. have secured a steady influx of important aerospace and defence work that has benefited Canada's economy.
CAE is grateful for the hard work and dedication of CCC's business development team as we collaboratively pursued an opportunity to provide a comprehensive pilot training program to a military customer in Europe. CAE is undoubtedly well positioned for future successes with CCC as our trusted government partner.
CCC offers our company the assurance of a smooth contract negotiation, and our customers the peace of mind that comes from knowing they are protected and receiving the best product.
CCC provides excellent value to the end user by guaranteeing the performance of the Canadian company and ensures a corruption-free process.
Our ability to deliver a fully integrated inter-agency safety and security operations center to the Government of Panama would not have been possible without the collaboration and support of CCC and Canada's diplomatic officials and trade commissioners.
The redevelopment of Bermuda's L.F. Wade International Airport is the second major infrastructure project that Aecon Group Inc. has worked on with CCC. The first was Quito's highly successful International Airport in Ecuador. Working on important projects like these, and helping to deliver world-class terminals and associated infrastructure, would not have been possible without CCC's support. Having the Government of Canada behind our contracts goes a long way in helping to reduce our risk and giving Canadian companies like Aecon Group Inc. a competitive advantage.
If you answer yes to these questions, we want to know about your Canadian business and help you win more contracts internationally.
Frequently asked questions
EDC is Canada's export credit agency. They offer financing and insurance to Canadian business to support exports. We are Canada's government to government contracting agency. We use G2G commercial contracts to promote the sale of made-in-Canada products and solutions to government buyers around the world. We team up with Canadian businesses to jointly pursue and win those contracts. We are not a bank and we cannot finance a deal. We do however, have financial partners, like the EDC, who can provide buyer financing for purchases made through a G2G commercial contract.
CCC offers a number of services for you to be successful with government procurement opportunities.