Make an impact in your career at CCC
Reach your full potential
We are committed to empowering you to reach your full potential. We believe that every individual brings unique talents and lived experiences to the table. We strive to create an inclusive environment that helps us live our values of being results-driven, trustworthy and responsible public servants.
Opportunities for both early and mid-career
Whether you are looking to kickstart your career or take it to the next level with the impact you make, we have roles for everyone. If you're looking for a challenging and rewarding career, we offer a wide range of roles that require a variety of skill sets and levels of experience.
Always learning and developing
We understand the importance of professional development and offer you great support to help you grow both personally and professionally.
Recognition for your contribution
We believe in fostering a culture that values achievements. We recognize and celebrate our employees' hard work and dedication and encourage them to strive for excellence in everything they do. With our supportive and collaborative work environment, you can be sure that you will be able to reach your full potential.
Are you ready to take on the challenge? 
Join our diverse and dynamic team! We are committed to delivering Canada to the world, and we want you to join us on this mission. Explore the opportunities available now. We look forward to hearing from you soon!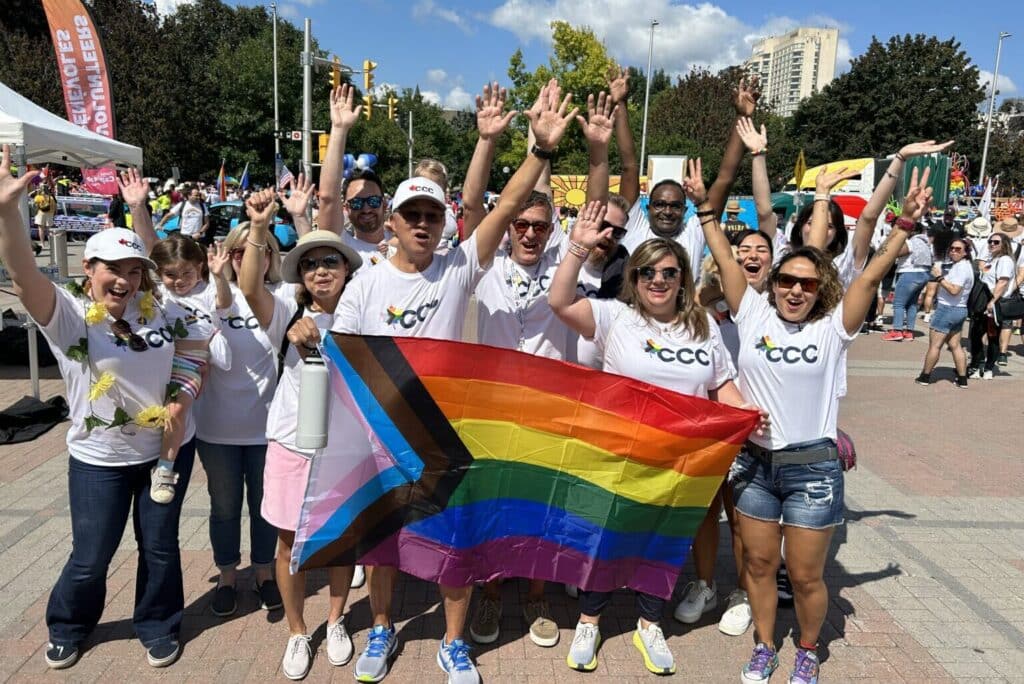 Life at CCC
We strive to create a workplace that is more than just a job. We are building our team with people who love what they do and enjoy being part of our unique mission. From team-building activities to flexible work arrangements, we prioritize your well-being and ensure that your journey with us is filled with both professional achievements and personal fulfillment.
Learn more about how we deliver Canada to the world